Physical Therapy in Portsmouth, NH
---
TEAM

Here at Seacoast Spine and Sports Injuries Clinic we have multiple doctors working hand in hand with one another. We know that one doctor rarely has all the answers, which is why we work together. By being able to consult with one another on cases our team is able to maintain our extremely high success rate.

EXPERIENCE

The providers at The Seacoast Spine and Sports Injuries Clinic spend more than 100 hours in continuing education courses every year. This means that your doctor spends several weekends a year at seminars where they learn the latest research, techniques, and treatment protocols. In a field that is evolving as quickly as physical therapy you deserve a doctor that has the most up to date knowledge possible.

RESULTS

Our practice exists to help you achieve relief from your pain and to get you back to doing the activities you love. This is the number one priority of our doctors. The people and physicians in our community have come to trust the providers of The Seacoast Spine and Sports Injuries Clinic to deliver results. Ask your friends and health care provider about us, our best advertising comes in the form of recommendations from our patients.
---
Dr Meghan Thurlow, DPT ​- Doctor of Physical Therapy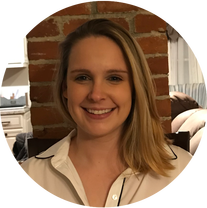 ​Dr. Meghan Thurlow received her Bachelors of Science and Doctor of Physical Therapy degree from Quinnipiac University in Hamden, Connecticut. Since then she has continued her education and expertise with specialized training in vestibular rehabilitation, post-operative rehab (large focus on total joints and arthroscopic surgeries) soft tissue injuries, pre-surgical rehabilitation, and myofascial release techniques. Dr Thurlow is driven to achieve excellence in patient care by providing compassionate and individualized treatment for every patient. It is my passion to challenge, lead and inspire each person to achieve their full rehabilitation potential.
---
---
Today it Hurts, Tomorrow it works.........
---
Click below to learn more about our Physical Therapy Services offered in Portsmouth, Hampton, and Alton NH.
​
---
Commonly Treated Conditions by a DPT:
​
Arm and shoulder pain
Accident Injuries
Arm Pain
Arthritis
Arthritic/degenerative joint disease
Acute and chronic conditions
Balance training
Back and neck pain
Back Pain
Carpal Tunnel Syndrome
Chronic Neck Pain
Degenerative Disc Disease
Decreased range of motion
Elbow Pain
Fall prevention training

Fibromyalgia
Foot Pain
Foot and ankle injuries
Hand injuries
Herniated Discs
Hip Pain
Knee Pain
Lumbar Injuries
Leg and knee pain
Migraines
Muscle Pain
Neck Pain
Osteoarthritis
Orthopedic injuries
Post-surgical conditions

Personal and auto injuries
Pelvic floor dysfunction
Pinched Nerves
Rotator Cuff
Ruptured Disc
Sports Injuries
Sciatica
Scoliosis
Shoulder Pain
Slipped Discs
Subluxation
Tendonitis
Tennis Elbow
TMJ Disorders
Work injuries
---
Contact Us!

​If you've been dealing with a strain, sprain, ache or pain, don't wait any longer, contact us today!
​We'll take a look at your injury and provide suggestions or recommendations for further care.
​
Portsmouth Clinic
12 Portwalk Place | Portsmouth, NH | 03801
Phone: 603-431-4200 | Fax: 603-431-4202

Office Hours :

Mon: 8:00 am – 7:00 pm
Tues: 8:00 am – 7:00 pm
Wed: 8:00 am – 7:00 pm
Thur: 8:00 am – 7:00 pm
Fri: 8:00 am – 7:00 pm
Sat: 9:00 am – 5:00 pm
Sun: Closed

Hampton Clinic
24 Stickney Terrace | Hampton, NH | 03842
Phone: 603-926-7369 | Fax: 603-431-4202

Office Hours :

Mon: 9:00 am – 6:00 pm
Tues: 9:00 am – 6:00 pm
Wed: 9:00 am – 6:00 pm
Thur: 9:00 am – 6:00 pm
Fri: 9:00 am – 2:00 pm
Sat: Closed
Sun: Closed
---