Sports Chiropractic & Physical Therapy Services | Portsmouth, NH
---
Seacoast Spine & Sports Injuries offers premier care for the evaluation and treatment of sports injuries and sports massage therapy in the Seacoast & Lakes regions of NH. The providers at the clinic have reached the highest level of training attainable in the field of Chiropractic Sports Medicine & Physical Therapy. They bring with them their many years of experience working with elite, professional, and Olympic level athletes.
---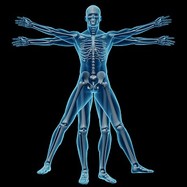 The goal of Chiropractic care is to not only diagnose and treat an injury, but also to understand the underlying cause of the injury and provide the necessary rehabilitation to prevent re-occurrence. Treatments used to help a patient reach their health and wellness goals can include chiropractic manipulative therapy in conjunction with therapeutic modalities, such as soft tissue massage and myofascial therapy, ultrasound, electrical muscle stimulation, super luminous diode and low level laser therapy, kinesiology and other taping techniques, as well as hot and cold packs to promote early injury recovery, in addition to rehabilitative stretching and exercise programs to help correct the underlying dysfunction that led to the onset of the injury. Chiropractic manipulative therapy safely reduces neurologic and muscular stress by restoring optimal joint function and position. Chiropractors have the most extensive knowledge in manipulative therapy of any health care practitioner.
---
---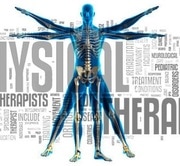 The goal of a
Physical Therapist
is to promote the patient's ability to move, reduce pain, restore function, and prevent disability. Physical therapy is an essential element of patient care. Therapeutic exercise and functional training are the cornerstones of Physical Therapist treatment. Most people seek out treatment once they have reached a level of pain that interferes with their daily activities. Physical therapy can provide you with pain relief through the use of hands on treatment of soft tissue mobilization and joint mobilization, modalities such as electrical stimulation and cryotherapy, education for positional and/or postural relief.
Click here to learn more about our Physical Therapy services offered in our Portsmouth & Hampton locations!
---
---
Massage Therapy - Massage services provided by Knead to Run Massage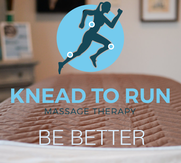 ---
---
Seacoast Spine and Sports commonly treat the following list of sports related and non-sports related injuries.


Arm and shoulder pain
Accident Injuries
Arm Pain
Arthritis
Arthritic/degenerative joint disease
Acute and chronic conditions
Balance training
Back and neck pain
Back Pain
Carpal Tunnel Syndrome
Chronic Neck Pain
Degenerative Disc Disease
Decreased range of motion
Elbow Pain
Fall prevention training

Fibromyalgia
Foot Pain
Foot and ankle injuries
Hand injuries
Herniated Discs
Hip Pain
Knee Pain
Lumbar Injuries
Leg and knee pain
Migraines
Muscle Pain
Neck Pain
Osteoarthritis
Orthopedic injuries
Post-surgical conditions

Personal and auto injuries
Pelvic floor dysfunction
Pinched Nerves
Rotator Cuff
Ruptured Disc
Sports Injuries
Sciatica
Scoliosis
Shoulder Pain
Slipped Discs
Subluxation
Tendonitis
Tennis Elbow
TMJ Disorders
Work injuries
---
Kinesiotaping / Kinesiology taping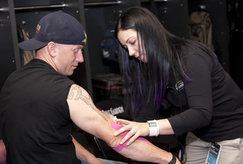 Kinesiology, also known as human kinetics, is the scientific study of human movement, it addresses physiological, mechanical, and psychological mechanisms of the human body. Kinesiology taping is a taping modality used by your practitioner, it works on a neuromuscular level to affect the soft tissues of the body. It can be used in multiple ways to facilitate or inhibit a muscle, to increase lymph flow, to reduce swelling, or to add stability to an injury while still allowing for full range of motion. Its ability to enable full range or motion allows the patient to participate in sports or activities of daily living without interference while retraining the neuromuscular pathways of a given joint or muscle to allow for rehabilitation and a return to optimum functioning of the affected joints and/or tissues.
Learn more about Kenesitaping by clicking here
---
---
Graston Technique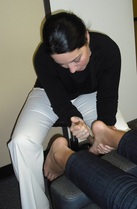 Graston Technique is a myofascial release technique that incorporates a patented form of instrument-assisted soft tissue mobilization that enables clinicians to effectively detect and treat scar tissue, adhesions, and restrictions in muscles, ligaments, tendons, and fascia that affect the normal functioning of a joint. The instruments used in the Graston Technique are concave and convex-shaped instruments made of surgical stainless steel, which the practitioner uses in very specific methods to assist with the break down of scar tissue and promote an environment where healing is accelerated. This technique is often used in conjuction with protocols that employ functional and kinetic treatment and rehabilitation using provocation and motion.
Learn more about Graston Technique by clicking the link below:
http://www.grastontechnique.com/patients
---
---
Cold Laser Therapy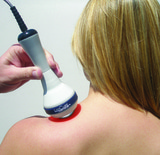 Cold laser therapy, a form of phototherapy, is a therapeutic modality that emits photons (light) in a very specific wavelength range to stimulate a variety of clinical benefits. This type of therapy increases blood circulation, provides relief of minor muscle and joint aches, pains, stiffness and promotes the relaxation of muscles. It also stimulates tissue repair and decreases inflammation.
​Learn more about Cold Laser Therapy by clicking here
---
---
Active Release Technique ​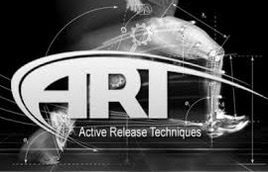 Active Release Technique or ART is the gold standard of soft tissue treatment for sports injuries. Injured muscles, ligament, fascia, tendons and nerves all respond extremely well with Active Release Technique treatment. What separates ART treatment from conventional massage or muscle work, is the precise directed tension and the very specific movement to ensure the smooth movement of tissue, the directed breaking up of scar tissue and the ability restore function with minimal treatment time.
​Learn more about Active Release Technique by clicking here
---
---
Deep Tissue Massage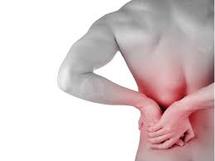 This particular type of massage therapy focuses on realigning muscles and connective tissues. It is particularly helpful for people that have chronic tightness and stiffness. When chronic muscle tension or injury is present adhesions are formed in the muscle tissues, tendons and ligaments. Adhesions can inhibit circulation, limit movement and cause pain. Deep tissue massage works to break down these adhesions and restore movement. When deep tissue massage is paired with chiropractic care, the benefits are terrific. This approach allows your chiropractor and massage therapist to discuss your problems and symptoms so that they can both approach the issue. Your chiropractor can focus on the structural misalignments while your massage therapist can target the muscle adhesions. This allows for maximal rehabilitation.
Learn more about Deep Tissue Massage by clicking here
---
---
Trigger Point Dry Needling​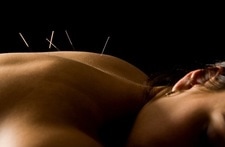 Trigger point dry needling (TDN), also referred to as Intramuscular Manual Therapy is a treatment for muscular tightness and spasm. These areas of tightness or spasm are commonly referred to as trigger points. Trigger points are defined as the presence of exquisite tenderness in a nodule in a taut band of muscle, and may elicit a twitch in response to pressure.
The muscular tightness or spasm that develops from an injury or disease process can cause compression and irritation of the nerves exiting the spine and anywhere along their pathway.
Click here to learn more about Dry Needling click here
---
---
Myofascial Cupping Therapy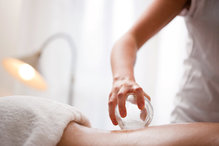 Myofascial Cupping (MC) is a unique treatment that uses suction to lift tissue as the cup is moved by the therapist to decompress underlying tissue. The cups come in various sizes depending on the treatment area needed. Cupping is used therapeutically to treat almost any injury, from plantar fasciitis to hamstring strains to myofascial restrictions unrelated to injury.
Click here to learn more about Myofascial Cupping Therapy
---
---
Functional Medicine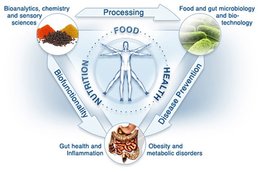 Functional Medicine uses a systems-oriented patient-centered approach over a disease-centered focus. Instead of viewing disease and assigning treatment from an isolated set of systems, Functional Medicine seeks to address the causes of disease and dysfunction by looking at the interactions among genetic, environmental, and lifestyle factors that can influence long-term and complex, chronic disease. While conventional or allopathic medicine is important and can be life-saving, signs and symptoms of underlying dysfunction can present many years before an outright disease diagnosis. Catching disease earlier makes it easier to reverse before it progresses into expensive, life-changing, and devastating situations.
---
---
Naturopathic Medicine & Nutritional Counseling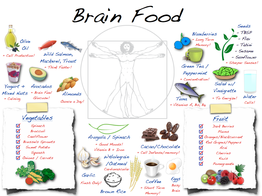 Experience the end result of eating supportively. What is the end result of a diet?
If you've been there you know.
Hunger.
Loss of energy.
Frustration.
Guilt.​
Residual weight gain.
Metabolic slowdown.
What is the end result of eating supportively?
​
Gradual weight loss.
Reduction of bodyfat.
Energy increase.
A sense of achievement.
Increased self-esteem.
Metabolic boost.
A sense of empowerment.
Good feelings.
A positive change.
A new sense of your potential to continually improve.​
---
---