---
Kiel Hiller, PT, DPT, CSCS - Doctor of Physical Therapy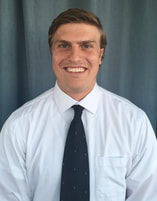 Dr. Kiel Hiller is a Physical Therapist and Certified Strength and Conditioning Specialist, and he is passionate about the profession of sports medicine. He combines his physical therapy and strength and conditioning training with his passion for physical fitness and translates this enthusiasm and determination to his patients as he encourages them to strive for an overall healthy and active lifestyle. Dr. Hiller received his Bachelors of Science degree from the University of New England in Biddeford, Maine and then proceeded to Rutgers University in Camden, New Jersey, where he earned his Doctor of Physical Therapy degree. Since then he has continued his education and expertise with specialized training in prosthetic training, Post-operative rehab, core stabilization programs, sports biomechanics, the Selective Functional Movement Assessment, hand therapy, soft tissue injuries, and myofascial release techniques, including Graston Technique. Kiel continues to further his education in advanced hands-on treatment techniques and assessment strategies for orthopedics and sports injuries in an attempt to always offer his patients the most current and effective treatment strategies to help them overcome any injuries or physical restrictions that might be preventing them from reaching their full athletic potential or optimum health and wellness.
​Special Interests
Dr. Hiller has a love for the great outdoors. He is an avid surfer, sailor, soccer player, tri-athlete and CrossFit enthusiast. He believes in the importance of minimizing physical restrictions for each of his patients in order to reach full mobility and achieve vigorous good health. Dr Hiller provides physical therapy and injury prevention programs with a concentration on hands on manual techniques as well as sports exercise and rehabilitation programs to help his patients reach their full potential in life. He enjoys supporting the local community and looks forward to volunteering his time and expertise with the athletes in New Hampshire.
​
Personal Philosophy
​
Dr Hiller has worked with athletes of all levels as well as individuals of all ability levels. He has volunteered his time and expertise to the athletes of the Beast of the East Wheelchair Rugby Tournament and has assisted individuals with developmental disabilities and those who have sustained spinal cord injuries to return to surfing, allowing them to participate in the Life Rolls On program. He believes that no matter the injury theres a path to recovery and the potential in every patient to be able to live a healthy, happy, pain free life.
Contact Dr Hiller for a consult today!
drhiller@seacoastsportsinjuries.com
---
---