Deep Tissue Massage - Portsmouth, NH
---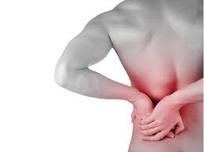 This particular type of massage therapy focuses on realigning muscles and connective tissues. It is particularly helpful for people that have chronic tightness and stiffness. When chronic muscle tension or injury is present adhesions are formed in the muscle tissues, tendons and ligaments. Adhesions can inhibit circulation, limit movement and cause pain. Deep tissue massage works to break down these adhesions and restore movement. When deep tissue massage is paired with chiropractic care, the benefits are terrific. This approach allows your chiropractor and massage therapist to discuss your problems and symptoms so that they can both approach the issue. Your chiropractor can focus on the structural misalignments while your massage therapist can target the muscle adhesions, this allows for maximal rehabilitation in the shortest amount of time.
---
---
Conditions that respond to Deep Tissue Massage:
Muscles adhesions
Eliminate or reduce scar tissue
Increase range of motion
Oxygenate and detoxify stagnant tissues

Relieve pain
Improve posture
Eliminate or reduce painful Trigger Points
Release entrapped or compressed nerves
Release overused muscles
---
Get Deep Tissue Massage Today!

Chances are if you have a sports injury, you would benefit from Deep Tissue Massage.
If you feel stiff, tight, or have chronic pain or problems, don't hesitate to book an appointment today or call (603) 431-4200 to see if Chiropractic Sports Medicine, Physical Therapy and Deep Tissue Massage is right for you.

​Please take a moment and see if any of the other services we provide at Seacoast Sports injuries could help you achieve you Health and Athletic Goals.