---
Krystal Robillard, LMT - Licensed Massage Therapist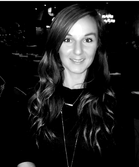 Krystal graduated in 2005 from Seacoast Career schools with a certificate in Massage Therapy. With over 10 years of experience in Massage Therapy and continued education to advance her craft. Krystal strives to assist each patient in reaching their goals of pain management, increased range of motion, and relaxation. Krystal thoughtfully tailors each massage session in accordance with her patient's needs and requests, integrating a variety of modalities into each session, including, myofascial release, trigger point therapy, swedish massage, deep tissue massage, sports massage as well as several other rehabilitative techniques. She integrates these dynamic approaches to create a personalized treatment plan for each patient. Krystal combines her passion and knowledge of the human body to educate clients about stretching and self care during every day life to promote pain and tension relief, for the entire body,
​Personal Philosophy
Krystal believes that the body has the ability to enhance health if you provide the right environment and care. Sports chiropractic, Physical Therapy and Massage Therapy, coupled with strength and conditioning, all influence your body in a positive way, which allows the body to build stability and resilience. Krystal sees the detrimental effects of inactivity and the nagging issues of training without proper mobilization. As a massage therapist, Krystal has the unique opportunity to help her clients increase flexibility and strength.Krystal is able to combine her health, wellness and fitness knowledge to aide her massage therapy clients in optimizing their athletic performance and reaching their wellness goals.
Special Interests
Krystal is a mother who enjoys all the outdoor activities New Hampshire has to offer. When not at Seacoast Spine and Sports Injuries Clinic you will likely find Krystal up in the mountains snowboarding during the winter, exploring the mountains in the spring and fall. Krystal loves living by the ocean, being outdoors with her family, or just reading a good book.
Contact Krystal for a massage today!
krystal@seacoastsportsinjuries.com
---
---
Why wait, get your Massage Today!
Chances are if you have a ache, sprain or pain, you would benefit from Massage Therapy. If you feel stiff, tight, or have chronic pain or problems, don't hesitate to book an appointment today or call (603) 431-4200 to see if Massage Therapy and Chiropractic Sports Medicine, is right for you.
​
Please take a moment and see if any of the other services we provide at Seacoast Sports injuries could help you achieve you Health and Athletic Goals.